Stainless steel slide 11
Product Detail
Product Tags
layidea Unique Playground products all follow up the European Standard EN1176 and Amercian Standard ASTM, but this is not point. Our Unique products always focus on the idea how to play well with multi-function, not only change the outlook of playground, so that we have introduced many materials or parts from different kinds of industries to create more interesting or good-playing products. These products can support different kids to play together and learn more in different ability. Our unique products has involved into mechanical equipment, musical instrument, motorcycle series, train series, space series, animal & plant series, scientific instrument, pirate ship series, cartoon film series etc. but these are not point. The most important point is that we have developed some high technology playground which connect magneto-power, light, sound, wind, solar, magneto-floating etc. We trust this is the future of unique playground.
Join the Playidea Unique team, play the Playidea unique playground, your kids would be the future.
Our main products include Trampoline Park,Thrill Rides,  Family Rides, Kiddie Rides, Carousels, Bumper Cars, Bungee Trampoline, Indoor Playground,
Water Bikes, Mechanical Rodeo Bull, Gyroscope, Portable Rides with Trailer and other inflatable products.
Enjoy viewing and experiencing the family of amusement rides, bring you to a thrilling, exciting, relaxing or romantic world.
Bumper car:
Product Description
Bumper Car
*Our Factory produces park Bumper car, Battery Bumper Car, Electric Bumper Car,Sky-net Bumper Car, UFO Bumper car. Different models are available.
*High-end produce with good quality,excellent in workmanship and best service.
*Material: fiberglass reinforced plastics(FRP)&Steel, thickness of fiberglass is 5-8mm.
This ride is equipped with gorgeous lighting, wonderful music, Non-fading and durable painting.
besides, we have our own baking finish house,it make the fiberglass shinning & smoothly
Features about the bumper car:
a. Professional technique, highest quality, reasonable price.
b. Bumper car is made of Fiber Reinforce Plastic and Steel, and used environmental material which is corrosion-resistant and stable.
c. Bumper car is equipped with gorgeous light and wonderful music, and it has non deformable and non-fading painting.
d. The color and appearance of bumper car can be customize
Carousel:
Carousel is also called merry go round,kid carousel,carousel rides…It is very popular used in the Park and shoping mall. Attracting children for its variousel design,vivid color and lovely songs.
Electric train:
Electric  train also called as visiting train, tram, road train, land train, parking lot tram, Dotto train and Choo-Choo train. It's a kind of mechanical amusement rides followed by 3-6 carriages. The head and carriage are made from fiber glass, and carriage is various in appearance and color, generally there are four carriages following with head, carriage number can be adjusted according to client needs. Our trackless train uses electric control cabinet, when the train started, it can play beautiful songs, children feel like running on a real train. And the train speed can be adjustable, which is very safe. Besides, the head is equipped with LED lights so that it can bring a lot of fun while riding it at night.
Family rides,
Our family rides have a wide selection for you, which include swing rides, jumping amusement rides, and rotary park rides etc. They are suitable for families playing together to gain great fun family time.
Kiddie rides,
Kiddie ride is a popular coin operated small swing rides which can be used in any public place. Attractive and varied designs win a great success in the amusement market. You can set time yourself and all music can be played in any languages.
Thrill Park Rides
Do you experience breathtaking and thrilling moments? Thrill park rides can give you this crazy motion. If you feel stressed, unhappy, thrill ride also can help you unleash and make you refresh. Crazy park rides can bring you a distinctive and wonderful experience. So it is very popular around the world thoroughly.
Inflatables:
We  offer air sealed welded inflatable and permanently inflatable games.All inflatable products are produced with strong Plato PVC and meet European Standards CE EN14960, AS 3533 [1].4.12005 standard. For more durable, We can add reinforcement on the bouncing surfaces and on corner joints. Meanwhile, CE/UL blower and other accessories will be included. Ofcourse, Customized is appreciated.
Indoor playground:
Indoor playground,naughty castle, children's playground,kids indoor play center with European safety standards accommodate children of various ages. The design is professional and original, the special requirement is appreciated.OEM/ODM Service is available.
Trampoline park,
Trampoline Park has been very popular throughout the world in recent years. The large trampoline can be divided into some different parts for different players, like free jumping area, basketball area, dodge ball area, foam pit area, etc. The design can be customized. The material we use for trampolines are first-grade to ensure the best quality. Trampoline jumping mat imported from USA. Trampolines tubes are double galvanized for inside and outside. Foam safety pad are EPE, closed-cell foam covered with PVC fabric which will not absorb water, midew or lose shap. Trampoline springs are super high-strength chrome plated. All our elements for the trampolines are anti-crack, anti-fade, anti-toxic, anti-UV resistance.
Bungee Trampoline,
Large variety of Bungee trampolines direct from manufacturer in China. All our bungee trampoline are high quality with affordable price. Single bungee trampoline, 2 in one bungee trampoline, 4 in one bungee trampoline, mobile bungee trampoline are available.
Jumping Bed
Jumping bed is square or rectangle trampolines combo.there are 2 in one jumping bed, 4 in 1 jumping bed, 6 in one jumping bed,8 in one jumping and also 10 in one jumping bed.and OEM jumping bed is also acceptable.
The Playidea brand was set up in early 2014, it only focuses on Children's playground field in recent two years. We always try to have better ideas, to make better playground, and finally to make kids better grow up in the play. In 2014 year, the Playidea has went to Germany Galabau Exhibition 2014, Russia IAAPA Exhibition 2014, America Charlotte RAAPA Exhibition 2014, Dubai Outdoor Design 2015, Dubai Deal Show 2015 etc. Very famous fairs, and it has collected more and more better ideas to create professional & new-style kids playground according to different culture and tradition in the local market. It has been ready to design, supply, install, after-sale service in different markets with your trust. Nobody but Playidea can catch the important point of each playground and each design to create impossible projects with large amazing. Three new-style playground design will come out before the end of 2015, and the seven explosively new-style playground design will be up to the market in the following year. We trust that they will completely change old design ideas and traditional design ideas, and hope our big effort can bring a playground revolution and make all children play better, grow better. All playground products has strictly met the requirement of German TUV EN1176 directive and ISO9001 quality control standard.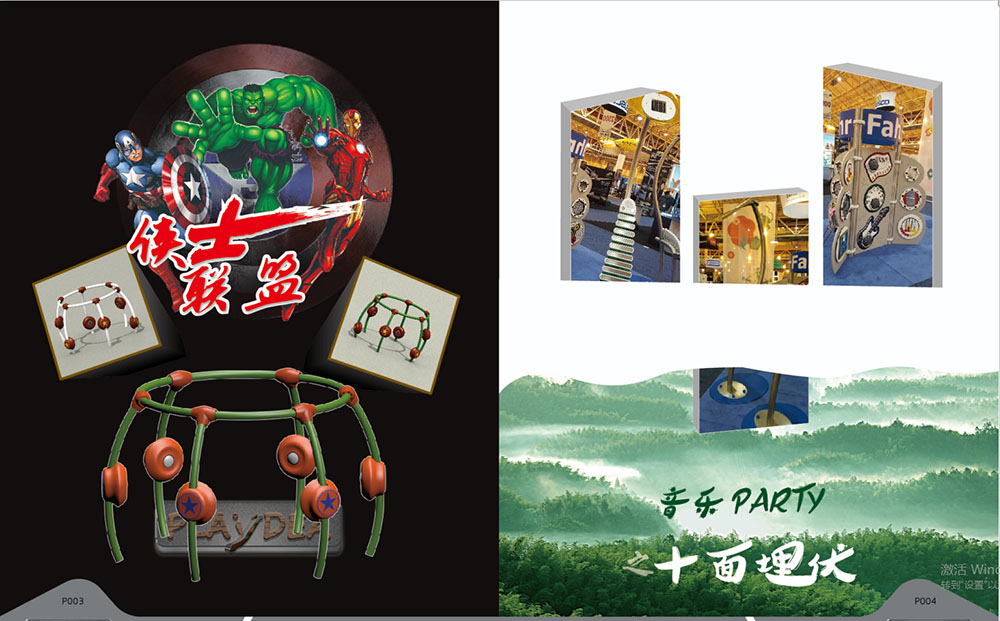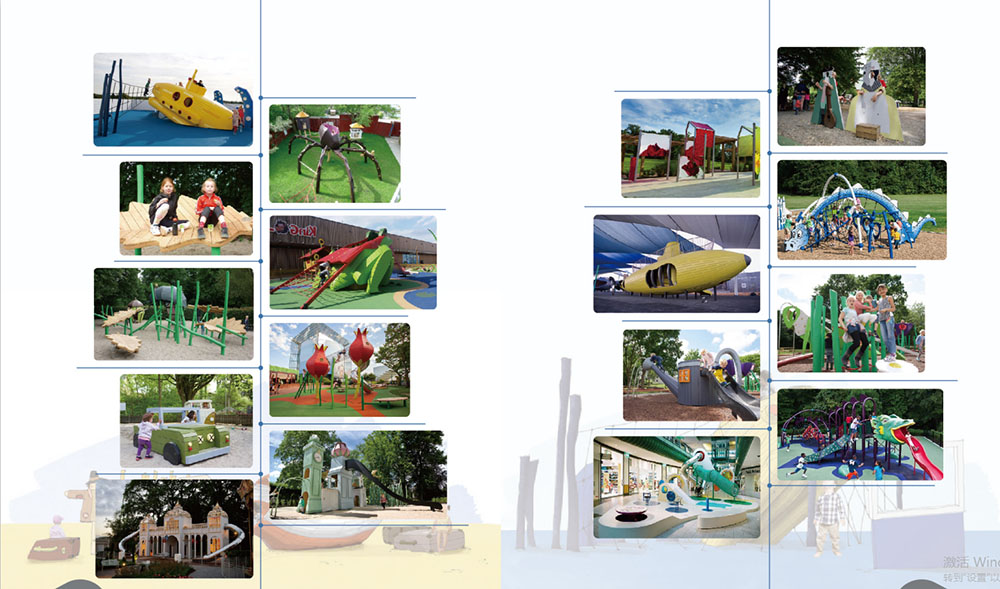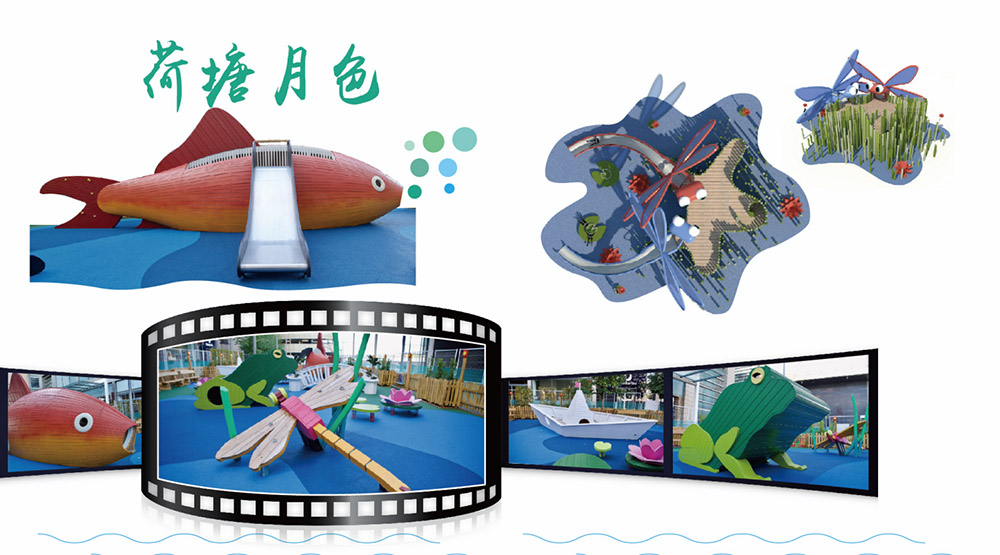 ---
Previous:
HDPE plate series 6
Next:
Stainless steel slide 12
---
Write your message here and send it to us
Products categories